Veronica & Pat are basically famous. For the past week since their wedding, everywhere I go people have been coming up to me saying "I know the couple you photographed last weekend!" Their celebrity status is well deserved as anyone who was lucky enough to be invited to this wedding were in for an incredible treat. Views of the ocean, gorgeous decor, and an INSANE dance floor with Batman sightings! I have never been more entertained than watching their 80s dance party. It was just super hard not to join in the entire time :)
We didn't even get to the bridge over Goat Island before we had to stop the car to take some pictures
Can we talk about this family and their INSANELY GORGEOUS EYES???
I looked a little crazy when I borrowed the makeup artists blue water bottle for this shot, but I would do it again in a heartbeat to get this!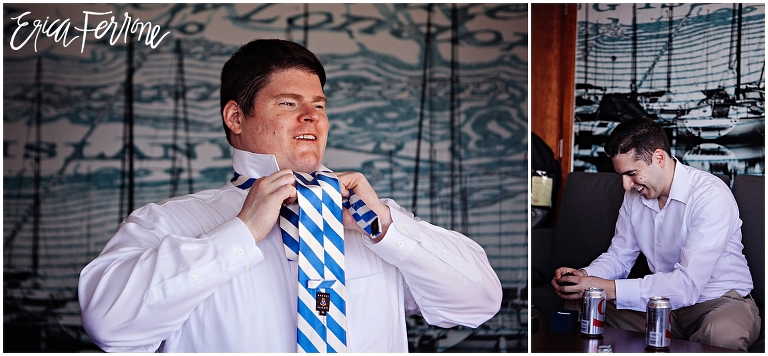 Veronica, you can even make a hotel hallway look amazing :)
They laughed this hard all day long. I love them.
Shout out to these girls for walking on rocks in heels. Troopers!!
Hard to pick, but these are two of my favorites from the entire day
Eye candy
Venue: Newport Beach House
: Alicia Faye
: David Blessings Longwood Events
Longwood Events
: Jennifer Burridge
: Sandi Allessi
Save