Venue: The Exchange Conference Center
DJ: Sean from NuImage Entertainment
Dress: Camillas Bridal
Shoes: Badgley Mischca
Flowers: Anderson Flowers
Not a bad view from Danielle's hotel room at the Renaissance Hotel!!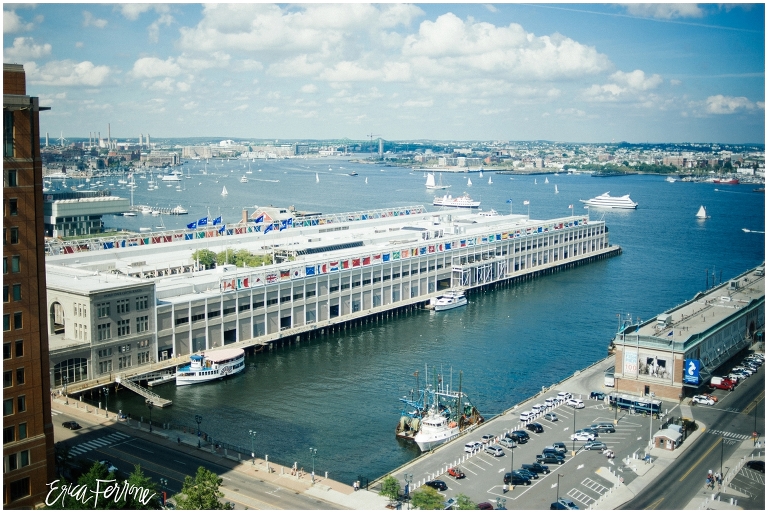 Favorite wedding purchase?  
There are many but the ones that come to mind are wedding dress from Camilla's, fitted suits from Main Street Formals, dessert from Modern Pastry and Chipwiches for a late night snack.
the GORGEOUS bride!!!!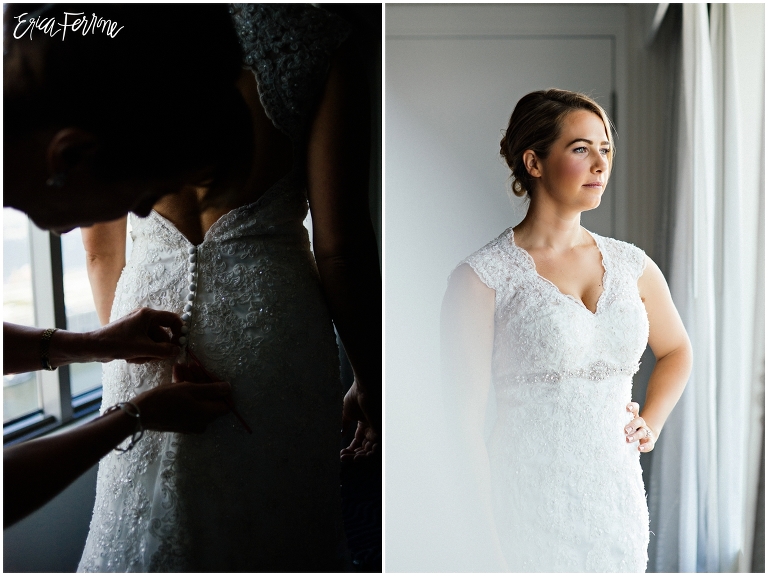 This little nugget belongs to my high school friends Chris and Colleen and I couldn't get enough of her little face!!!!
First look!!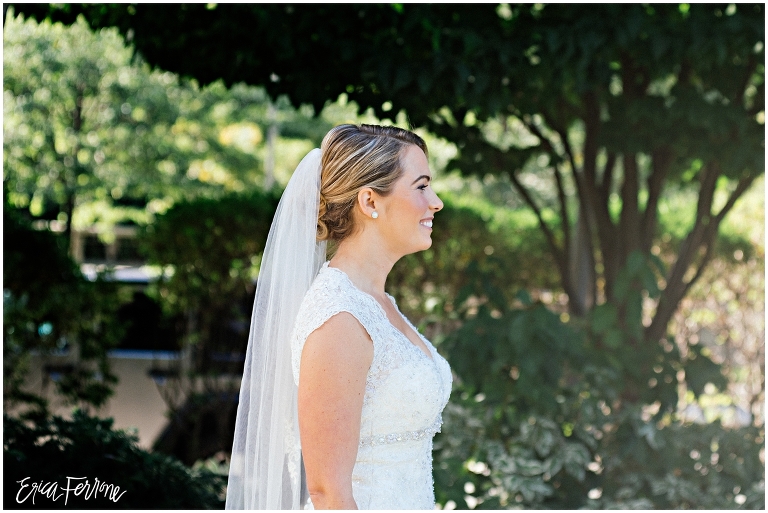 How did you guys meet?
We met playing in a co-ed soccer league. After a few years of playing together, James asked me out and I eventually agreed. We went to Stephi's on Tremont for our first date.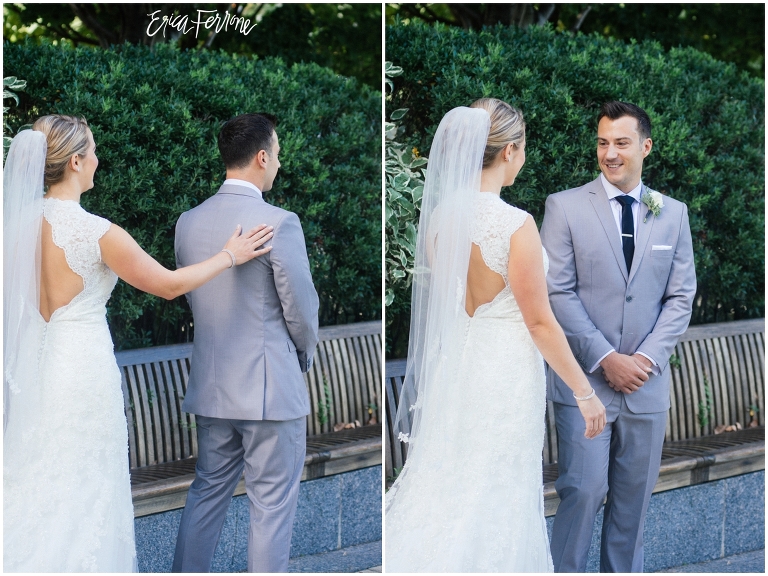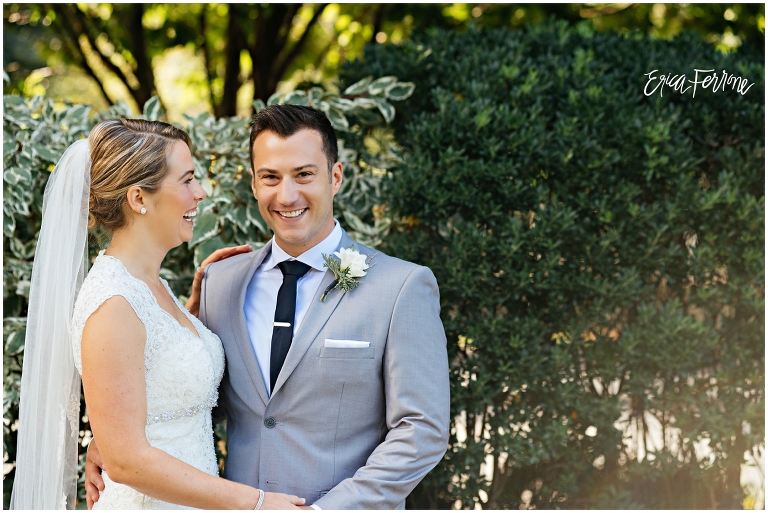 One of my personal favorites from the day: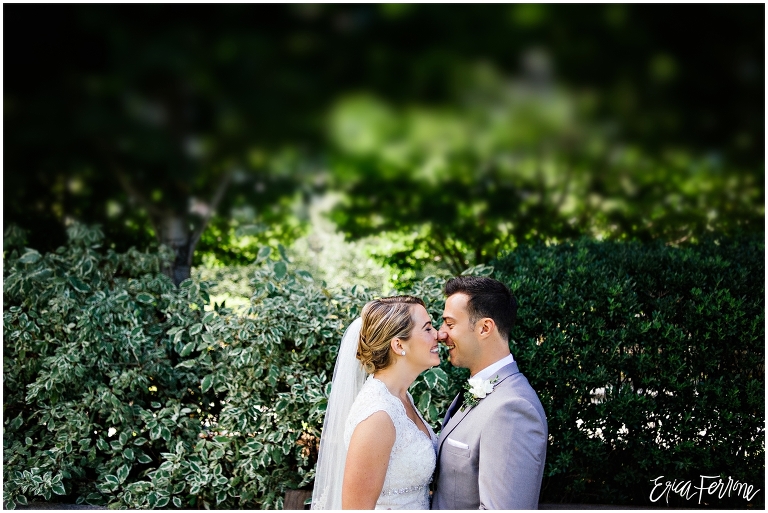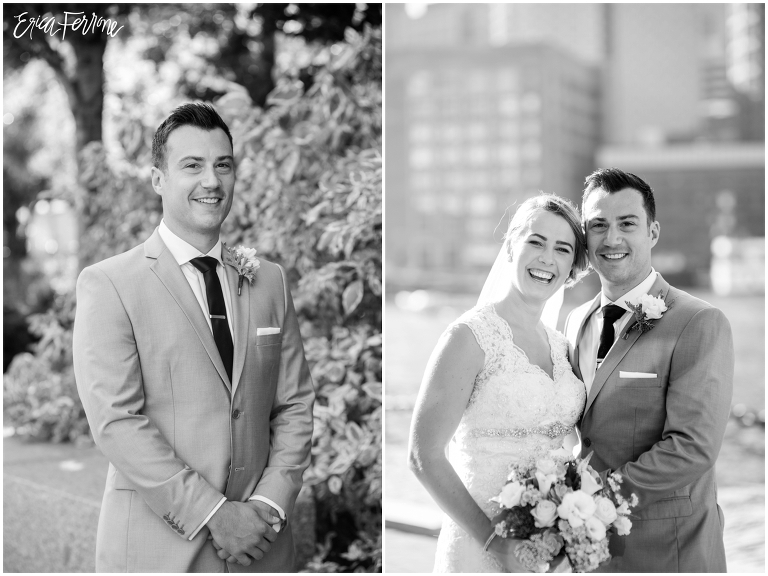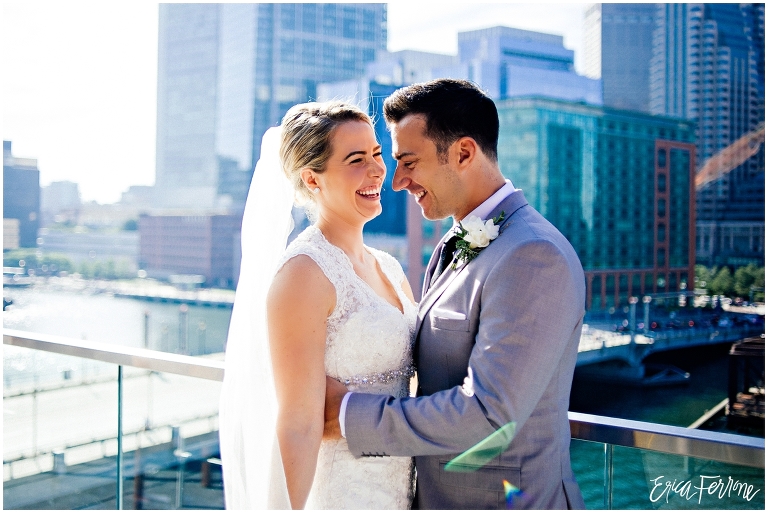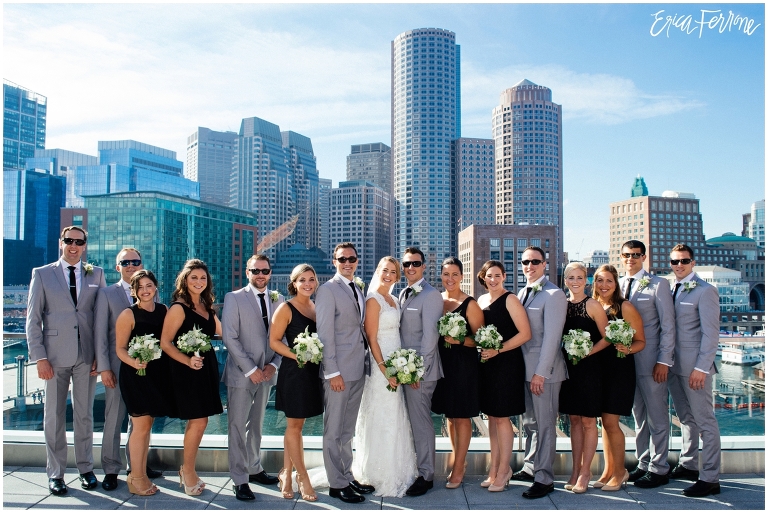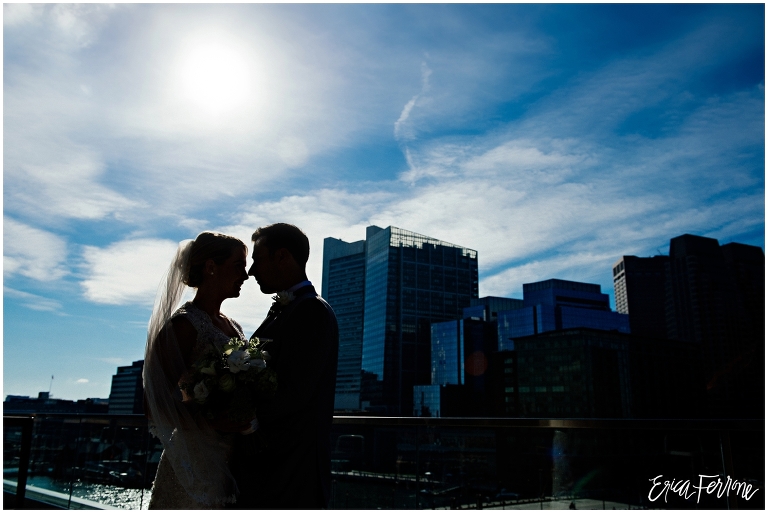 I don't think you could find a happier bride!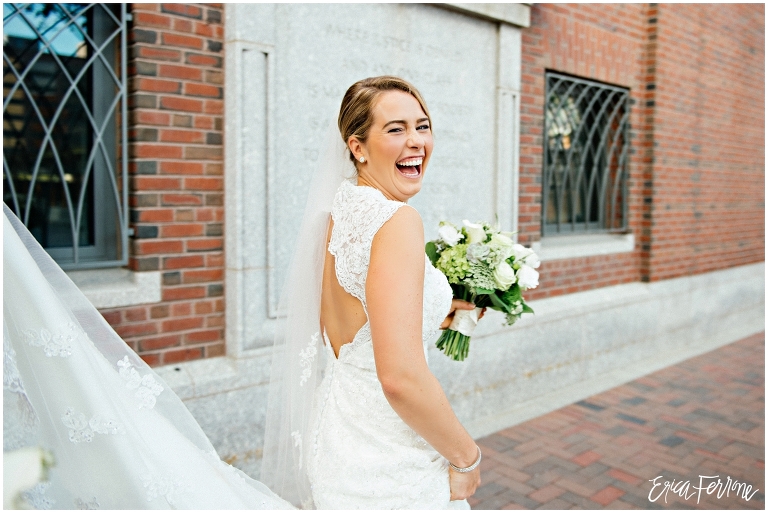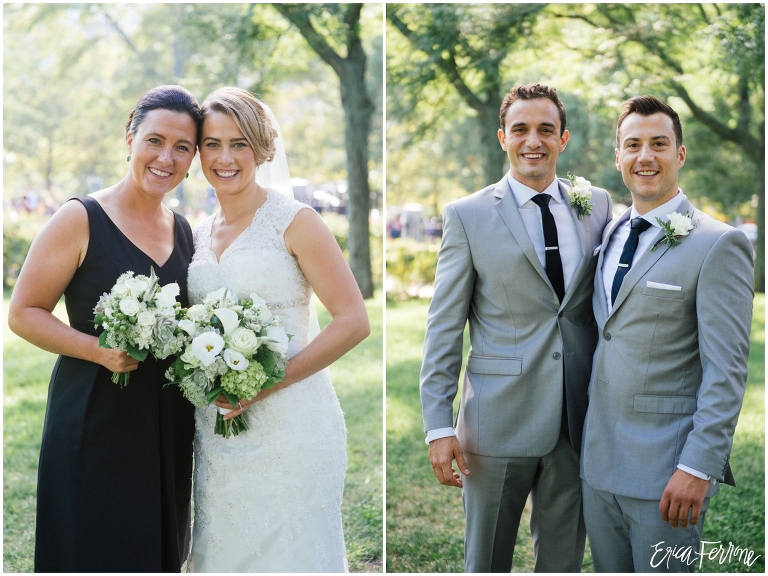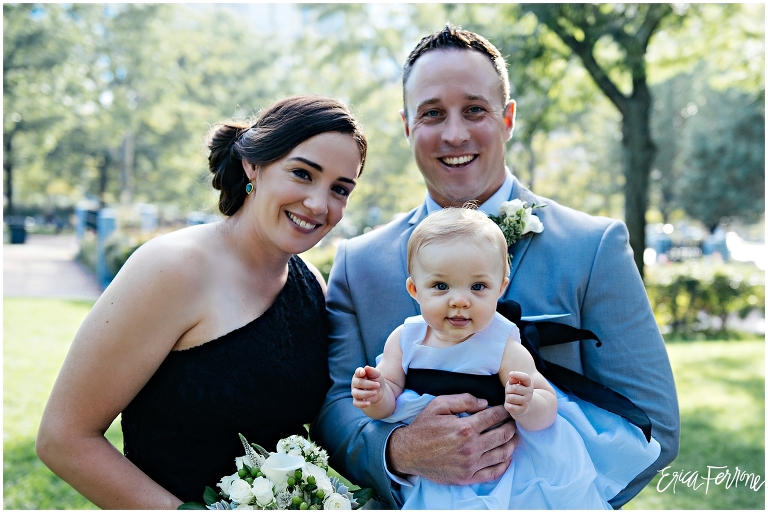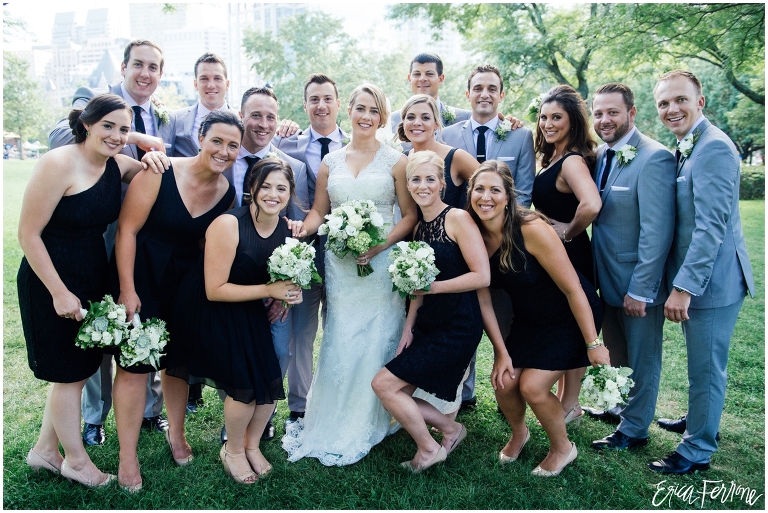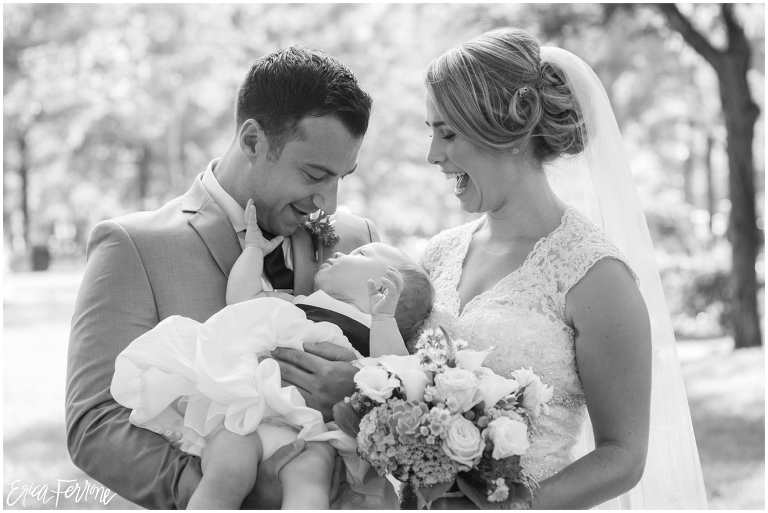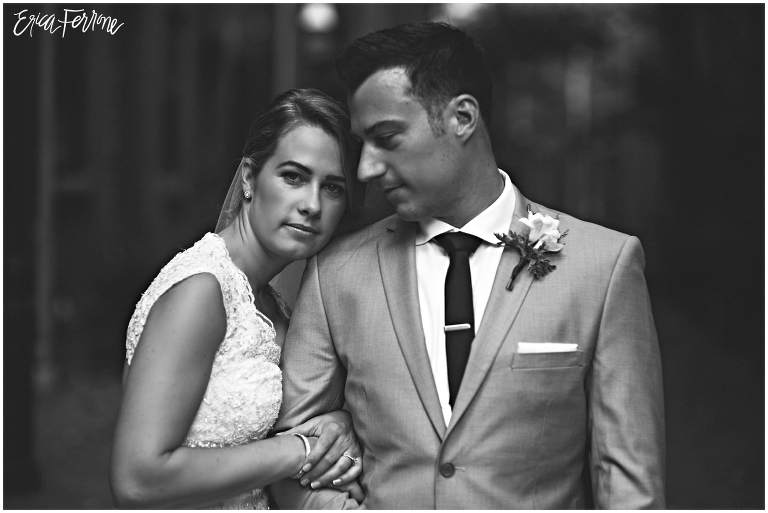 Any advice for future Bride/Grooms?
Relax and enjoy, all the hard work pays off.
See if you can get a seamstress to reinforce your bustle to make sure it doesn't break.
Hire Erica Ferrone as she was the best money we spent!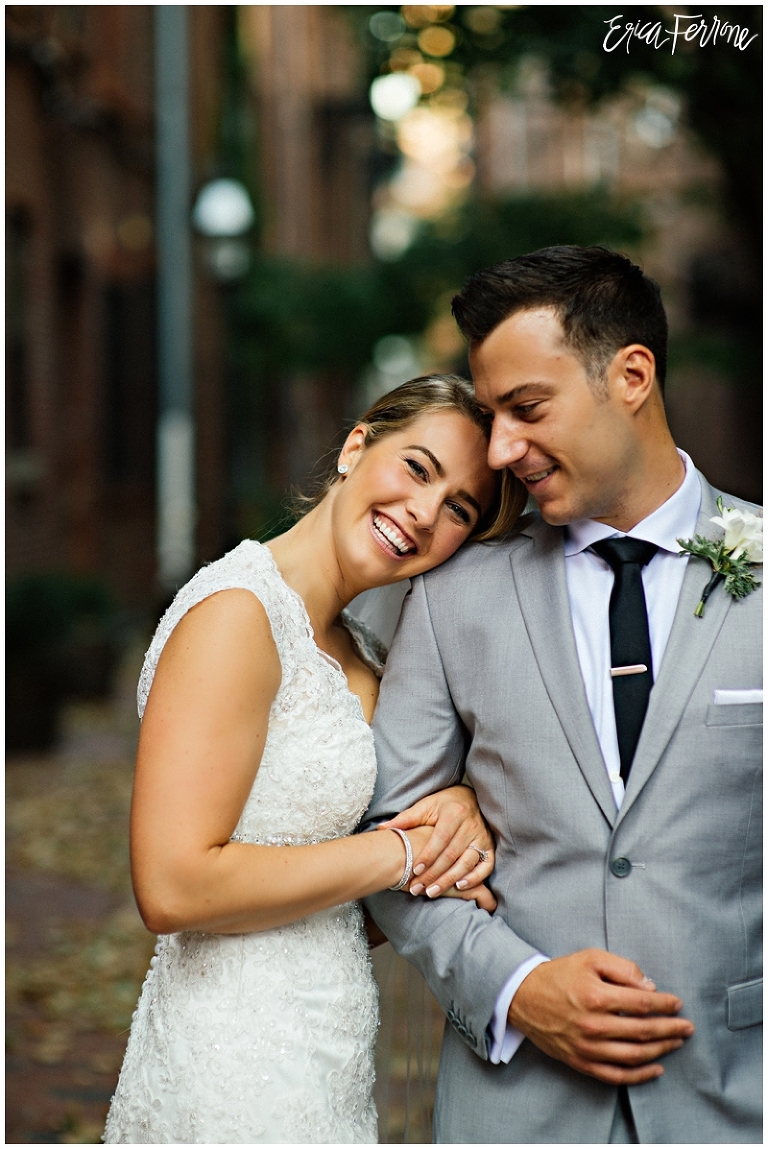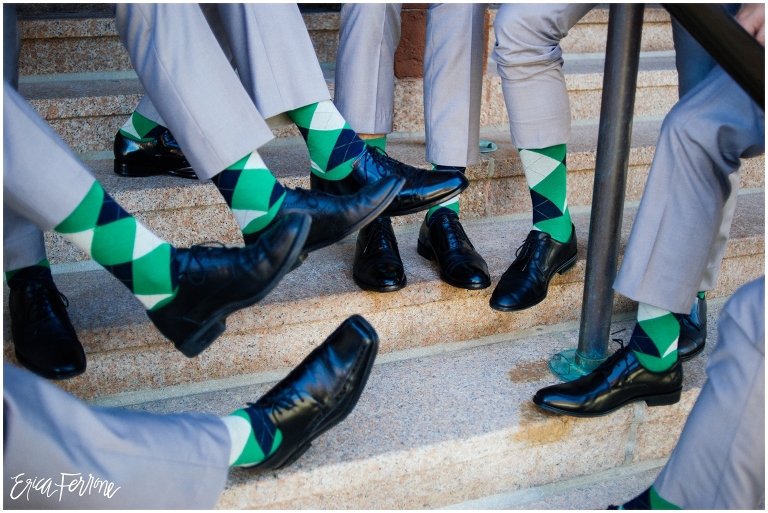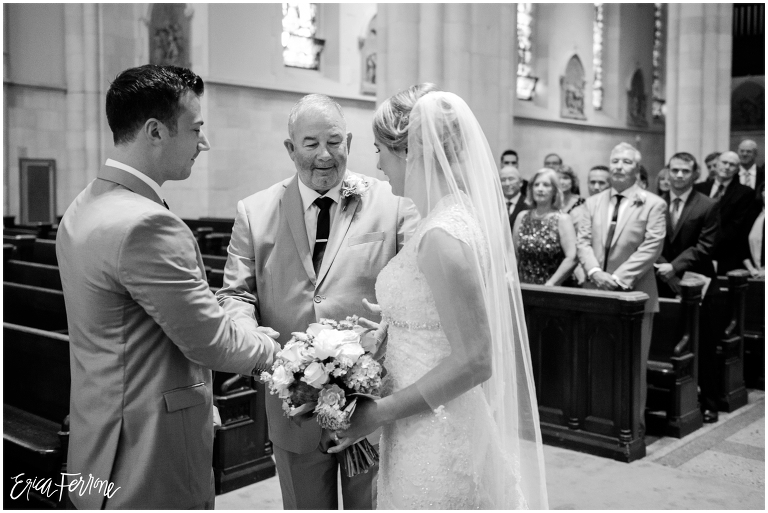 What was the most memorable moment of your day?
Standing at the altar saying my vows and thinking to myself Oh My God, I'm getting married- then forgetting to repeat my vows and James had to squeeze my hand to remind me to speak.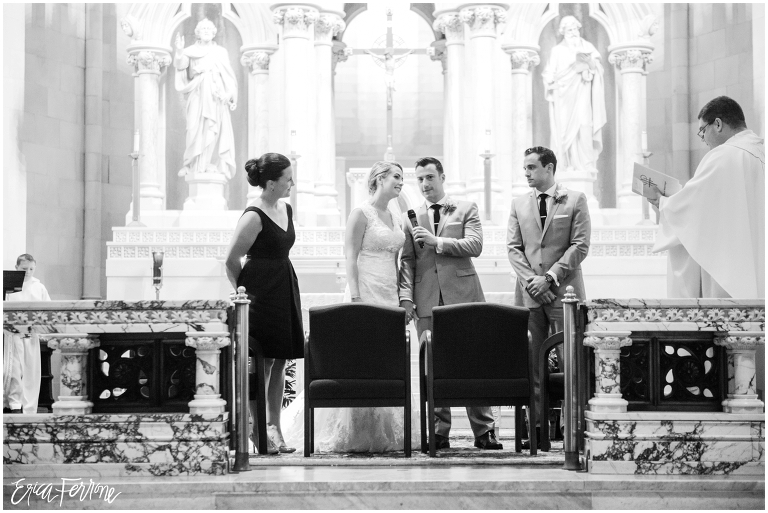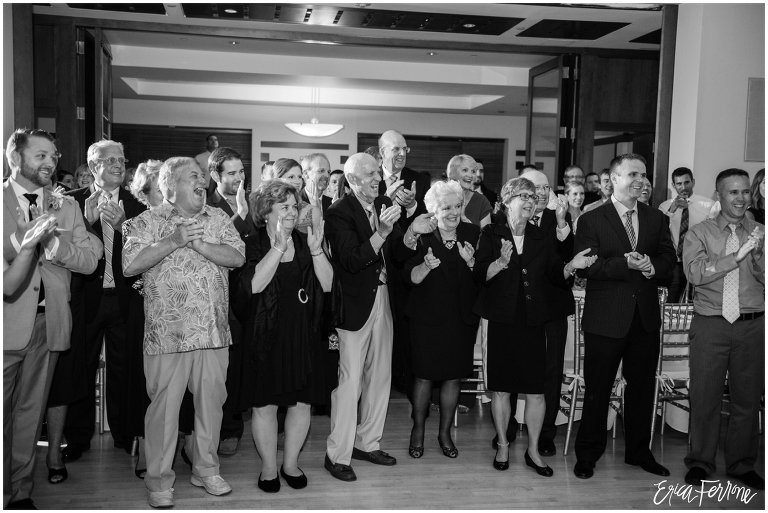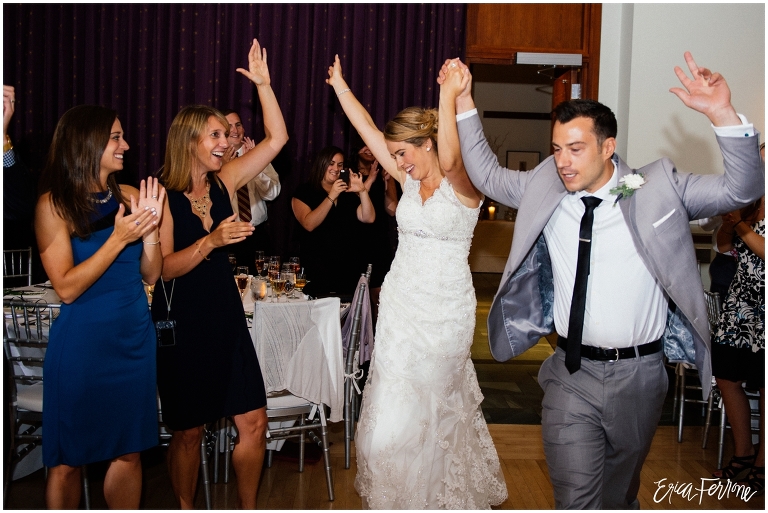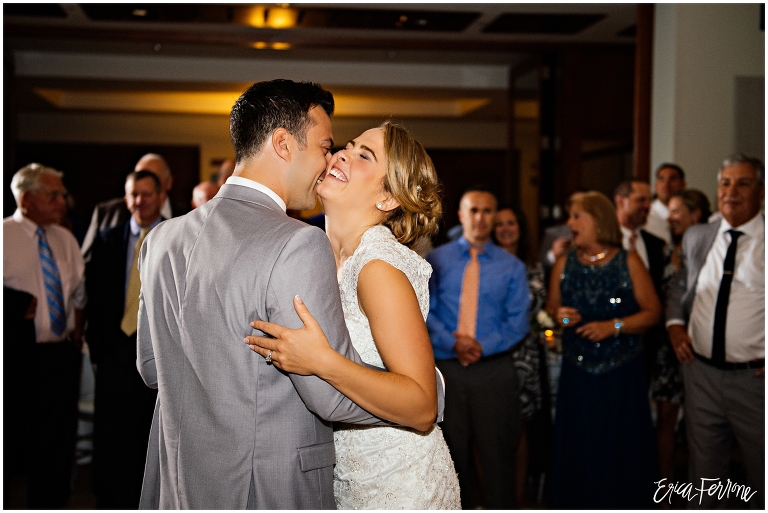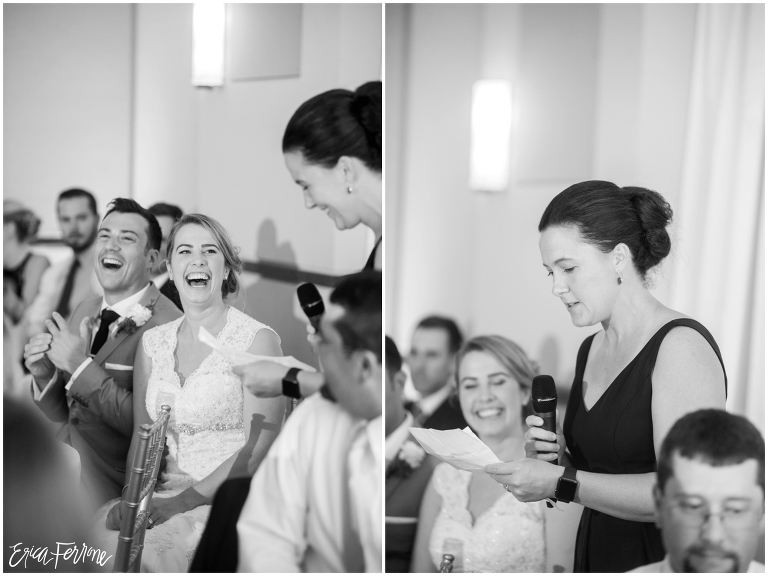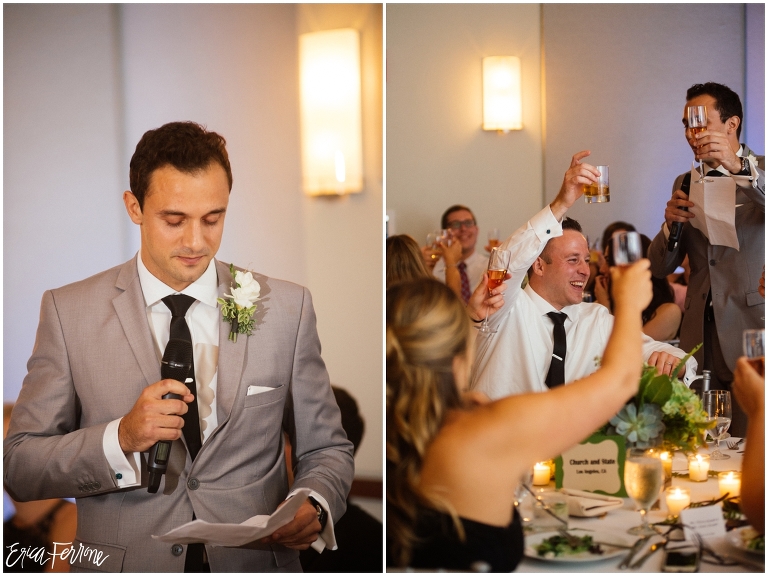 Funniest memory from your wedding day? 
A good friend of ours took the microphone from the DJ during the song SHOUT to start "Let's go Buffalo" chants.
Also, the last song of the night, all the guests decided to lift James and myself up and we crowd surfed.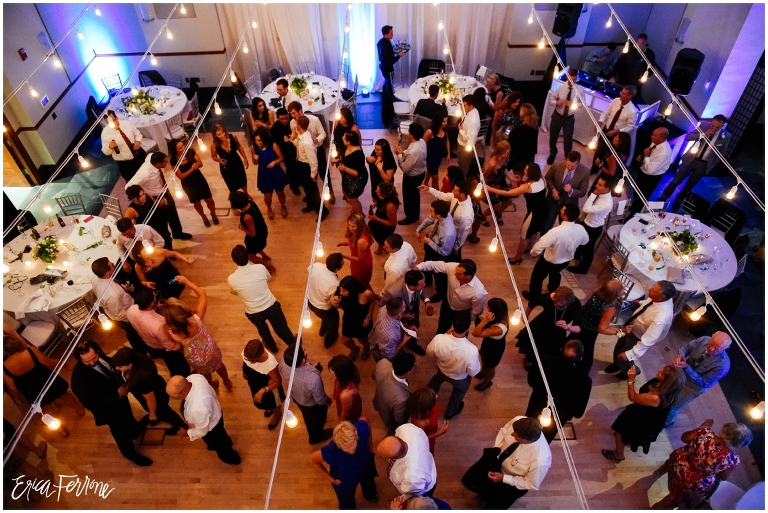 Extras: Exchange Conference Center was an amazing venue with Rebecca Thomas was great to work with. Also, NuImage Entertainment was wonderful with high recommendations for Sean Naughton making everyone stay on their feet ALL night!