I honestly cannot get enough of her. Siena is the absolute sweetest and her parent are so much fun to hang out with! This is year two capturing time of this little nugget growing up and I am just so excited to watch her get bigger and honored that Jonquil and Fred chose me for the job! I mean just look at this little face!!
Siena is so sweet to think that her rabbit might be hungry, so she fed it some apples :)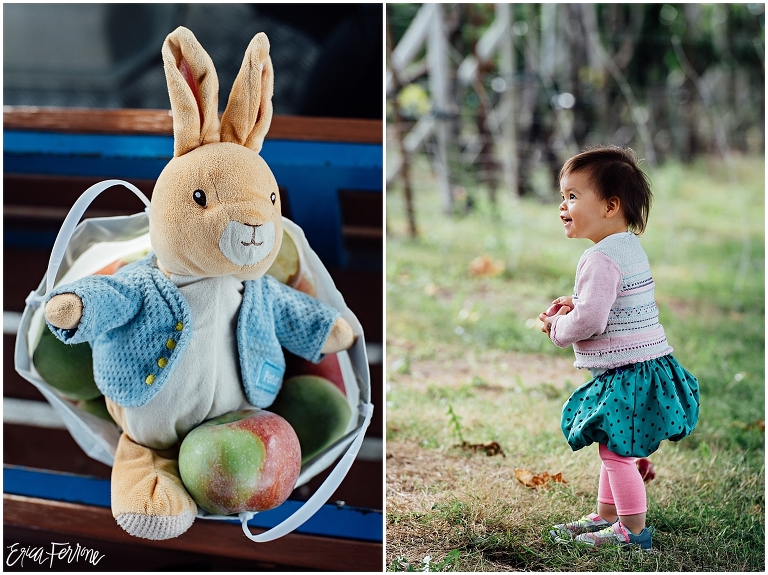 Peek-a-boo, I see you!
She was MOST excited about the train:
Save